Climate change report: Seas rising, heat waves ahead
Views: 10 Author: Site Editor Publish Time: 2013-01-11 Origin: Site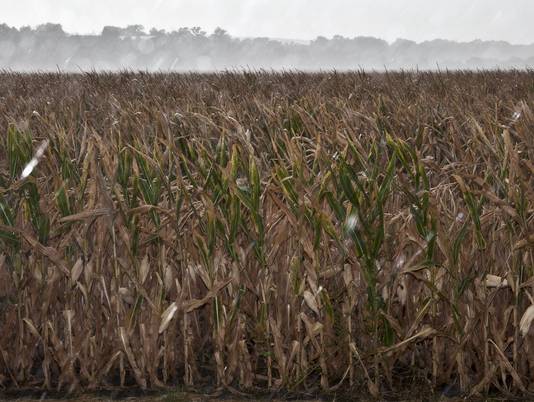 How far off are the effects of climate change?
Not far at all, says a new federal report that warns American lives are already being changed, and their behavior could make the problem worse.
Climate change is already affecting how Americans live and work, and evidence is mounting that the burning of fossil fuels has roughly doubled the probability of extreme heat waves, the Obama administration said Friday.
"Sea level is rising, oceans are becoming more acidic, and glacier and Arctic Sea ice are melting," says a draft of the third federal Climate Assessment Report, compiled by more than 240 scientists for a federal advisory committee. "These changes are part of the pattern of global climate change, which is primarily driven by human activity."
The 400-page report, required by a 1990 U.S. law, comes as 2012 set a century-plus record for hottest year in the United States. As Americans grapple with such extreme weather, President Obama has called for a national conversation on climate change.
"We can't wait to have that conversation. The science is in. Now we just have to act," says Juanita Constible, science and solutions director for The Climate Reality Project, a non-profit begun by former vice president Al Gore to educate the public on climate impacts.
She says the 2013 report pays more attention than did the last one in 2009 to the impact of climate change on human health and the nation's infrastructure. "Scientists have learned a lot more about these sectors" in the last four years, she says.
The report, based on peer-reviewed research, echoes the findings of other recent studies on climate change. Despite skepticism about the problem's severity and causes by some members of Congress and a few scientists, it says the evidence tells an "unambiguous story: The planet is warming." Among its findings:
U.S. average temperature has increased by about 1.5 degrees Fahrenheit since 1895, and more than 80% of that occurred since 1980. The most recent decade was the nation's hottest on record, and the next few decades are projected to see another 2 degrees to 4 degrees Fahrenheit of warming in most areas.

Global sea level has risen about 8 inches over the past 100 years and is projected to rise by another 1 to 4 feet this century.

Ocean surface waters have become 30% more acidic as they absorb large amounts of carbon dioxide from the atmosphere. The acidification reduces the capacity of marine organisms with shells or skeletons made of calcium carbonate such as coral, oysters, clams and crabs to survive.

Public health effects include waterborne diseases, increased heat stress, respiratory problems from poor air quality and diseases transmitted by insects and rodents.

Infrastructure such as roads, buildings, ports and energy facilities are being damaged by higher sea levels and storm surges, which also threaten military facilities. Roads, rail lines and airport runways are being damaged from extreme heat.
"This assessment is a window into our future – and it shows we have a lot of work to do," Lou Leonard, managing director of climate change at the World Wildlife Fund, an environmental group, said in a statement.. "The draft report is the most thorough, science-based assessment of present and future climate-driven impacts facing America."
The report, released by the National Climate Assessment and Development Advisory Committee, will be reviewed further before a final version is produced, likely next year. It does not make policy recommendations but concludes that current efforts to address climate change are "insufficient to avoid increasingly serious impacts."
Original article by Wendy Koch, USA TODAY