Apricus sees growth in Eastern European market
Views: 17 Author: Site Editor Publish Time: 2013-03-05 Origin: Site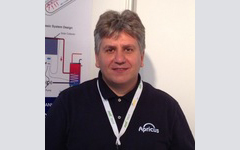 Apricus' Eastern European sales manager Mr Mihai Vintila was recently interview by the Romanian construction magazine Agenda Constructiilor. Mihai provides insight into the growth of Apricus solar thermal collector sales in Eastern Europe, with estimated market share of 12% in Romania thanks to several large projects in 2012.
In 2013 significant growth of solar hot water sales in the Eastern European market is expected, particularly in Romania, Poland and Hungary.
To read the original article (Romanian) please click here.