Apricus attends Energy Korea 2013 Exhibition
Views: 5 Author: Site Editor Publish Time: 2013-10-21 Origin: Site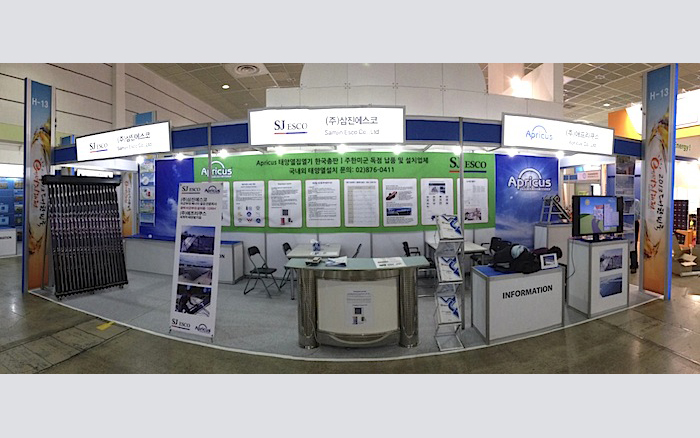 Apricus together with South Korean partner SJ Esco attended the 4 day exhibition in Soeul educating the local market on the advantages of the Apricus evacuated tube solar collector. SJ Esco specialises in high quality electrical, HVAC and solar thermal project design and installation and is active in such energy saving projects with US military facilities in South Korea.
With strong government rebates to support solar thermal projects in South Korea, Apricus and SJ Esco will be working hard to offer business in South Korea with well design, quality solar hot water solutions.
SJ Esco Managing Director Mr Joey Youn was interviewed by the Aving Global New Network. Content in Korean language only.