Apricus announces manufacturing plant expansion
Views: 25 Author: Site Editor Publish Time: 2012-09-20 Origin: Site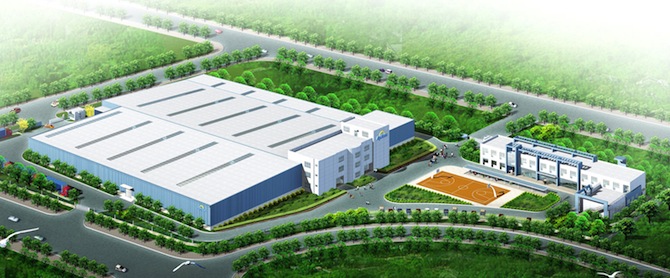 Apricus has begun construction of the 2nd phase of the manufacturing facility in Nanjing China. The new building will more than double the space from the current 7800m2 / 84,000ft2 to around 15,300m2 / 165,000ft2.
Mick Humphreys, Apricus CEO provided some insight into the investment that will total more than 1.5million USD. "Given significant sales growth this year, and development of new products we require a lot more space. The new building will house a new flat plate manufacturing line, controller assembly area and plenty of space for new projects that are in the development pipeline. Despite the weakness of the global economy we are experiencing good growth and are very ambitious about the future. A key focus in 2012 has been adding additional management and sales staff to the team, and so far it is paying off with sales up significantly from 2011 levels".
The new building is set for completion by the end of 2012, with production activities to begin early first quarter of 2013.
The new flat plate collector has been under development for over 12 months and is primarily aimed at the European, Middle Eastern, USA and South American markets where flat plate collectors still represent a high percentage of solar thermal installations.
In additional to manufacturing in China, Apricus is active in partnering with local manufacturers in each region to maximise locally produced content such as the AP-30C commercial solar collector manufactured in Connecticut, USA.