Apricus Partners with Soleko in Poland
Views: 7 Author: Site Editor Publish Time: 2013-02-18 Origin: Site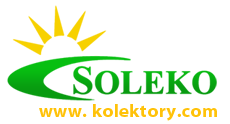 Apricus is pleased to annouce a strategic partnership with Soleko for the Polish market. Apricus and Soleko have already been cooperating for some time, but a much closer partnership has been established to provide more comprehensive product offering and stronger technical support to the Polish market.
Members of the Apricus sales and management team visited Soleko head office in October 2012 and were impressed with the calibre of the team and in particular their strong focus on providing only the highest quality solar thermal installations and customer service.
Mick Humphreys, Apricus CEO commented:
"This was my first time to Poland, and I was pleasantly surprised by the level of economic growth and demand for quality products. Meeting the Soleko team face to face concreted the choice to work with them as a strategic partner and official office for Apricus in Poland. They are a great team!"
With the strong economical growth in the region, Soleko is working strongly with the Apricus technical team to refine solutions to meet the local residential market requirements in additional to developing proposals for commercial projects.
For more information about Soleko, please visit their website.