Apricus Partners with Samjin Esco in Korea
Views: 16 Author: Site Editor Publish Time: 2013-06-15 Origin: Site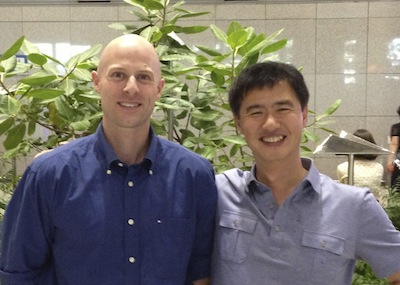 Apricus is excited to announce a partnership with Samjin Esco Co., Ltd for development of solar thermal projects in the South Korean market.
Samjin Esco was established in 2009 and since then has primarily concentrated on energy saving upgrades at US military facilities in Korea including electrical works, electrical testing, solar hot water, boiler installation, HVAC and geothermal. In additional the team are working on 3-5 MW biomass projects using wood pellets/chips in Korea and other Asian countries.
Samjin is a great partner for Apricus as the company has a team with extensive engineering, design and project management experience dealing with projects that demand the highest quality work. CEO Hyung-No Youn (Joey) is US educated, making communication and cooperation streamlined and giving Apricus access to the exciting South Korean solar thermal market.
Apricus CEO Mick Humphreys visited Samjin offices in Soeul in June to review existing and potential projects and complete product related training with the engineering and sales team.
If you have a potential solar thermal project in South Korea please contact the Samjin Team:
Samjin Esco Co.,Ltd.
Address: 2nd floor, 732-3 Yeoksam-Dong, Gangnam-Gu, Seoul, Korea
Tel: 82-2-876-0411 Fax: 82-2-876-4511