Apricus Partners with Greentechnic in Hungary
Views: 22 Author: Site Editor Publish Time: 2013-03-14 Origin: Site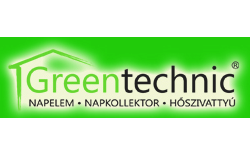 Apricus is pleased to announce a new strategic partnership with Greentechnic Hungary Kft .
Since end of 2011 Apricus products have been presentated in Hungarian on the website http://apricus-hungary.hu/ with support from Greentechnic.
Apricus is now formalising the cooperation with the confirmation of Greentechnic as the official distribution partner and regional Apricus office in Hungary.
Mihai Vintila Relationship Manager Eastern Europe:
"Together with Greentechnic Hungary Kft we will have good coverage of Hungary and I have confidence that this partnership can help Apricus to become one of the major players in the Hungarian solar thermal market. As the sales manager for Eastern Europe, Hungary and Greentechnic Hungary Kft are a very important pieces of the Apricus presence in Europe"
CEO of Greentechnic, Mr Kiss Ernő provided some insight into why he choose Apricus:
"It was important for us, that we can cooperate with such a reliable company, who has many years of experience in the solar energy market. We really appreciate that we can work together with a company that has such extensive experience and specialized knowledge, and we hope that on the grounds of our higher-level cooperation more home users can enjoy the benefits of the free and democratic energy, the solar energy."