Apricus Donates To Chinese Solar Decathlon
Views: 15 Author: Site Editor Publish Time: 2013-07-28 Origin: Site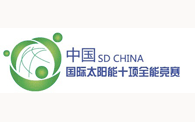 Apricus has donated solar thermal components and technical services to team Alfred Guilin consisting of Alfred State College, Alfred University and Guilin University of Technology for the second bi-annual Solar Decathlon China.
The donation, valued at over $9,500, includes an Apricus Residential Solar Thermal Packaged System consisting of an evacuated tube solar thermal collector, a solar tank, and a closed loop pump station. The team's approach is to go beyond what previous decathlon homes have accomplished and combine modern engineering expertise with more traditional Chinese architecture. The result is a home that is affordable, attractive and practical. Their mission is to provide the best education to students in three institutions from the United States and China. The approach is to share knowledge, expertise, experiences and resources in architectural designs, solar house construction, electrical engineering, mechanical engineering, materials science and marketing. After completion of Solar Decathlon 2013 China, students will become experts in their respective disciplines, appreciate inter-disciplinary education and understand the importance of cultural exchanges.
The most recent addition to the international family of Solar Decathlon competitions, Solar Decathlon China is a result of a memorandum of understanding stating: "The Governments of the United States of America and the People's Republic of China have a common goal in fostering sustainable economic and social development while encouraging the use of renewable energy sources and recognize that solar energy development and use is an important part of the collaboration." This year's event will be hosted by the National Energy Administration and the U.S. Department of Energy, organized by Peking University, and supported by private companies. It involves students working in teams to design, build and operate solar-powered houses that are energy-efficient, inexpensive and attractive to consumers. The design goal is to create the house with the optimum blend of affordability, consumer appeal and excellence in ten areas including optimal energy production and maximum efficiency. The 2013 Solar Decathlon will include 37 colleges and universities from 13 countries forming 24 teams.
For more information on Solar Decathlon China visit www.sdchina.org.