Two Roads Brewing to Install Apricus Solar Thermal System
Views: 10 Author: Site Editor Publish Time: 2014-03-17 Origin: Site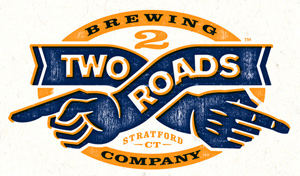 Stratford, CT – Two Roads Brewing Company announced today that they will begin installation of a $255,000 solar thermal system to provide high temperature water for production needs. The 70 panel system is manufactured by Apricus and will be installed on the roof of the century old factory building that Two Roads acquired in 2014 and revitalized into a thriving brewery. Installation will be completed in April and will be done by EcoSolar LLC, a Branford, CT energy company dedicated to quality installations of solar hot water systems.
Brad Hittle, CEO of Two Roads, commented that "Two Roads Brewing has always been committed to environmental stewardship and green initiatives. Our plan from the beginning was to take an old, idle manufacturing building and bring it back to life while simultaneously investing in energy saving initiatives such as this. Having already been recognized in 2012 by the Energy Efficiency Fund for energy efficiency leadership, this investment is another example of our ongoing commitment to reducing our carbon footprint. We are also grateful to the CT Clean Energy Finance and Investment Authority (CEFIA) for their financial support under a legacy program".
ABOUT TWO ROADS BREWING COMPANY
Two Roads opened its doors in December 2012 having earlier acquired and renovated a 100 year old vacant, brick factory building in Stratford Ct. Its name and philosophy are inspired by the Robert Frost Poem "The Road Less Taken"—a philosophy brought to life in the beers they create using state-of-the-art brewing and packaging equipment. Two Roads Brewery is open for tastings and tours Tuesday-Sunday; for more information go to www.tworoadsbrewing.com
Original press release was posted here.